Home | Tack | Customs | Dolls | Japan Horses
About Me | Keystone State Live! | E-mail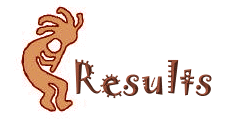 The Keystone State Model Horse Show
September 1, 2001

Hostess: Lorrie Franz
6135 Franz Ln., Cochranton, PA 16314
lfranz@gremlan.org

Judges;
Dawn Calo, Jenn Reid, Jerry Kegley,
Dorothy Jacobs, and Lorrie Franz


Entrants:
Lucy Kusluch-LK, Heather Mays-HM, Kathy Cook-KC, Karen Dietrich-KD, Kelli
Scotti-KLS, Billie Campbell-BC, Susan Jagkerski-SJ, Christine Russell-CRu,
Dorothy Jacobs-DJ, Vicki Bartlow-VB, Trish Shaffer-TS, Donna Hutcheons-DH,
Katie Wagner-KW, Jane Wagner-JW, Kelly Korber-KK, Jenn Reid-JR, Nicole
Adriano-NWA, Donna Looman-DL, Shawn Ratliff-SR, Beth Lamm-BL, Laurie
Lape-LL, Kathy Provencher-KP, Amy Henry-AH, Donna Fietenbiener-DF, Valerie
Parker-VP, Pauline Greenfield-PF, Colette Robertson-CR, Amy Collen-AC,
JoAnn Kepple-JK, Bonnie Valentine BV, Mary Ellen Gamori MG, Megan Dye MD





Champion OF Foal/Yearling: Lladdinn's Phase KLS
Reserve Champion OF Foal/Yearling: Angel HM

Champion CM Foal/Yearling: Going Solo HM
Reserve Champion CM Foal/Yearling: Bliss HM

Champion Other perfromance: Rhett BC
Reserve Champion Other performance: Nicodemus LK

Champion Western: Shawn a Cee BC
Reserve Champion Western; Prime Directive-LK

Champion English; Mister Menaor BC
Reserve Champion English: Chance Encounter KP

Champion OF China Collector; Jesepe Serene KD
Reserve Champion China Collector; Shakespeare KLS

Champion China Breed; Jesepe Serene KD
Reserve Champion China Breed; Zepher LKS

Champion OF Arab/Morgan/Spanish; JA Knight Majic SJ
Reserve Champion OF Arab/Morgan/Spanish; Abia Jinn Valdemarr LK

Champion CM Arab/Morgan/Spanish; Ike-LK
Reserve Champion CM Arab/Morgan/Spanish; Dark Star DJ

Champion Resin Arab/Morgan/Spanish; HM Aseem-DH
Reserve Champion Resin Arab/Morgan/Spanish; Visions Illusion- CRu

Champion OF Riding Horse; Positively Negetive -KW
Reserve champion OF Riding Horse; SOund Berrier DH

Champion CM Riding Horse; Forever Blonde HM
Reserve champion CM Riding Horse; Glory Daze TS

Champion Resin Riding Horse; Vergil KLS
Reserve championResin Riding Horse; Ramblin' Jack VB

Champion OF Stock horse; Old Glory DH
Reserve Champion OF Stock Horse; Cantina KK

Champion CM Stock horse; Sonic HM
Reserve Champion CM Stock Horse; Parallel Universe DJ

Champion Resin Stock horse; Jazzy Lil -BL
Reserve Champion Resin Stock Horse; Texas Twister -CRu

Champion CM Draft/Pony; Parzival-SR
Reserve Champion CM Draft/Pony; 16 Tons-VB

Champion Resin Draft/Pony; Stroker Ace -BC
Reserve Champion Resin Draft/Pony;Radisson-CRu

Champion OF Draft/Pony; Mouse DL
Reserve Champion OF Draft/Pony; Event Horizon BL

Champion Showmanship; Infinite Gold JW
Reserve Champion Showmanship; Abia Jinn Valdemarr-LK

Champion OF Plastic Position; Lady Of Darkness-NWA
Reserve Champion Plastic position; Golden Warrior-NWA

Champion OFP Collector; Lady of darkness- NWA
Reserve Champion OFP Collector; Cantina KK

Champion CM Workmanship; Imhotep-VB
Reserve Champion CM Workmanship-Ixe-LK

Champion Resin Workmanship; Maximillion JR
Reserve Champion Resin Workmanship; Stroker Ace BC





Fine/Pleasure Harness; 1.Nicodemus-LK, 2.Thor-LL, 3.Addid DH, 4,.Andrew
KC.

Harness performance;1.Nicodemus-LK, 2.Thor-LL, Summer Squall KP.

Draft harness 1. Rhett BC, 2. Cedar Farm Wixom Lady KC

Costume (12) 1.Saramouche-DJ, 2.Calypso VB, 3.Marazion DJ, 4. Holly wood
Smash HM, 5.Keshan VB, 6.Seti-VB.

Parade (2) 1.Almost Gold-JW, 2.Valiosu-KP.






Western Games (22); 1.Lonesome Dove BC, 2.Witch Doctor-LK, 3.Almost
Gold-JW, 4.Scat Cat BC, 5.Rowback Dolly AH, 6.Vertigo KLS.

Western Working Events (13) 1.Absolute Proof HM, 2.Shawn a Cee BC,
3.Charisma BC, 4.Prime Directive LK, 5.Weapon of CHoice CC, 6.Dust In Time
KP.

Other western Performance (18)1.Prime Directive-LK, 2.Vertigo-KLS, 3.Shawn
a Cee BC, 4.Weapon of Choice CC, 5.Danny CC, 6 Hollywood Splash HM

Western Trail (26) 1.Katamara DL, 2.Prime Directive LK, 3.Wapon of Choice
CC, 4.D's Shanendoah KP, 5.Hat trick, 6.Lady Lucks Vision DMF.

Western Pleasure (32) 1.Shawn-a-Cee BC, 2.Kucha DL, 3.Katamaran DL, 4.Jail
House Rock VB, 5.Prime Directive, 6.Kugerrand LK.



Saddleseat performance; 1.Sahara BC, 2.Memphis Song LL, 3.Abo Gaacia LL.

Jumper (16) 1.Mister Meanor BC, 2.Rochester AH, 3.Treg Fin BC, 4.Aristotle
KLS, 5.Asti KP, 6.Morzart KLS.

Hunter (10) 1.Vergil KLS, 2.Asti-KP, 3.Benvolio LK, 4.Mind Games HM,
5.Weuseta (?), 6.Almost Gold JW.


Dressage (15) 1.Benvolio-LK, 2.Mind games HM, 3.Nitter Pitter KP,
4.Vergil-KLS, 5.Mozart KLS, 6.Chance Encounter KP.

Huntseat Pleasure (23) 1.Renegade AJC, 2.Mozart-KLS, 3.Mind games HM,
4.Apollo HM, 5.Chance Encounter KP, 6.Strike King LL

Other English performance (24) 1.Chance Encounter KP, 2.Stinker KP,
3.Adreniline Rush SR, 4.Strike King LL, 5.Mozart KLS, 6.Spellbound HM.







Show Type(18) 1.Arwyn Evenstar VB, 2.Angel HM, 3.Finesse KLS, 4.HM Bey
Cherie DH, 5.Saccharine KP, 6.Twin Flame KB.

Stock breed (39) 1.Viper HM, 2.Izzata Okie Too LK, 3.Shouda been a Cowboy
KD, 4.Izzata Big Timer JW, 5.Cross Roads KP, 6.Rebel Yell KP.

Pony/Draft (18) 1.Flower BL, 2.Clover BL, 3.Copper Nugget-KD, 4.Angus VP,5.
Purple Haze BL, 6.Master Charmer HM

Pleasure type (16) 1.Bliss-HM, 2.Diamond in the rough NWA, 3.Dixie Dust HM,
4.Bint Daktyrka LK, 5.Gothca BL, 6.My Shadow VP.

Hunter type 1.Going Solo HM, 2.Lladdins Phase KLS, 3.Twist n Shout BL,
4.Bolt KP, 5.Lovetta KP, 6.Shakem' baby PG.






Arab/Part Arab (22) 1.HM Aseem DH, 2.Fire On High CRu, 3.Aura DJ, 4.Rain
Godess CR, 5.Mu Taz BL, 6.El Diablo TS.


Spanish (14) 1.Visions Illusion CRu, 2.Manuelo Delmar DJ, 3.El Senor BC,
4.Relampagu CRu, 5.Tempestnoso KP, 6.El Matador VB

Morgan (10)1.Cool Lil Dude CR, 2.Royal Crown CR, 3.Foxy Melody Ladd HM,
4.Stone Fury (?), 5.Poetry International CR, 6.Westside Accolade KP.

Saddlebred (8) 1.Premier Marquis LK, 2.Maxamillion JR, 3.A Wrinkle in Time
CR, 4.Baroness BC,5.Spectacular Attraction BL. 6.Window Seat KP.

TWH/MFT 1.Ramblin Jack VB, 2.Southern Comfort DJ

Thoroughbred (9) 1.Vergil KLS, 2.Omicorn JR, 3.Shakespeare JW, 4.DS Side
Effects KP, 5.Juliet JW, 6.Lovetta KP.

Warmblood (23) 1.Monarch LK, 2.Democratic Vista HM, 3.Impulse CRu,
4.Benvolio LK, 5.Going Solo HM, 6.Perfect Storm <?>.

Appaloosa 1.Jazzy Lil BL, 2.Teliko JW, 3.CZ Rodeo Sweetheart HM,
4.Firewalker DJ, 5.Absolute Proof HM, 6.Jailhouse Rock VB.

Paint (20) 1.Tempest BL, 2.Viper HM, 3.Sw Impression HM, 4.Destiny's Child
CRu, 5. Adreniline Rush <?> 6.Dunlop Fancy HM.

Grade/Mix (9) 1.Portrait of Innocence KLS, 2.Final Victory BC, 3.Speed
Demon HM, 4.Mind games HM, 5.Mister meanor BC, 6.Wow BL.

Other Pure (13) 1.Stroker Ace BC, 2.radisson CR, 3.Izatta Big Timer JW,
4.Forever Optimistic DJ, 5.Wrath DJ, 6.Brindishi DJ

Clyde/Shire 1.Goforth Ambition DJ, 2.Power of Attorney JW, 3. Horse owned
by HM, 4.Scotland Yard KP

Other Draft 1.Bandit BC, 2.Raybeaux Braveheart VB, 3.Little Man <?>,
4.Little Bolero DJ, 5.Austrian Rose VB, 6.Xander VB.

Other Pony (8) 1.Chocoholic CR, 2.Adonai BC, 3.Nordstrum KP, 4.Nitter
Pitter KP, 5.Teahouse Moon DJ, 6.Lima bean VB

Europeon Pony 1.Majical Mist BL, 2.Majic Carpet Ride HM, 3. Captain Nigel
VB, 4.Drop Zone, 5. Kissn' Up DF, 6.CU Surveillance SR

Mustang (8) 1.Texas twister CRu, 2.Trickster DJ, 3.Drunk and Disorderly BL,
4.Rude Behavior BL, 5.Illiamani CR, Fantastic BL.

Quarter Horse (11) 1.Delta Dawn DH, 2.Vertigo KLS 3.Dusty Shadow BarDL,
4.Jett CRu, 5.Strutters Acoustic CRu, 6.Krugerand LK.

Custom repositioned plastic (21) 1.Ike LK, 2.WBS Socail Butterfly BL, 3.DE
Tonk BC, 4.Dark Star DJ, 5. Silver Standard BL, 6.Joshua Tree BL.

Customized resin 1.Maximillian JR, 2.Frontier Intrigue CR, 3.Radisson CR,
4.Anna du Anna di CR, 5.merlin HM, 6.Democratic Vista HM

Painted and/or haired plastic (50) 1.Imhotep VB, 2.Sheer majic HM, 3.Cross
Roades KP, 4.Yankee Soldier HM, 5.Sonic HM, 6.Forever Blonde HM

Mini Painted or haired only Resin (31) 1.Scaramouche DJ, 2.Beringia DJ,
3.Tempest BL, 4.Belladonoa DH, 5.Winter Vision, 6.Chocolate Sprinkles KD

Traditional painted or haired only resin Other Breeds (36) 1.Power of
Attorney JW, 2.Benvolio LK, 3.Kugerrand LK, 4.Vergil KLS, 5.Apollo HM,
6.Vertigo KLS.

Traditional painted or haired only resin Donkey,Foal, Ponies (18) 1.Jazzy
Lil BL, 2.HM Bey Sherie DH, 3.Stroker Ass BC, 4.Viper HM, 5.Magical Mist
BL, 6.Magic Carpet HM.







Arab(10) 1.Ixe LK, 2.Imetrex LK, 3.Dust For Life, 4.Imhotep, 5.Comman Perf.
6.Wilde Fire.

Spanish 1.Goldenrod KP

.Morgan 1.Dark Star DJ, 2.Gotcha BL, 3.JA CLose the Game SJ, 4.Okie Dokie
BL, 5.HAR Foxy Lady TS

6.West Side Gamble KP

Saddlebred 1.JA Mr Millionaire SJ, 2.Showoff KP.

TWH 1.Mint Julep AC

Thoroughbred 1.Forever Blonde HM, 2.Glory Daze TS, 3.Silver Standard BL,
4.Insomniac VB, 5.Just Chance It SR.

Warmblood 1.Rochester AH, 2.WBP Social Butterfly BL, 3.Goliath TS, 4.
Aussetien Von Sieg KP, 5.Xai Xiang CRu, 6.JA Mozart SJ

Appaloosa 20 Parallel Universe DJ, 2.Dream On HM, 3.WInning Colors CRu,
4.Kennabec Ziptease HM, 5.Summer Squall KP, 6.Showgirl BL.

Paint 1.Last Chance AC, 2. D's Shenendoah KP, 3.First Class VB, 4.Misty Dr
AH, 5.Paint me a Rainbow KK, 6.GS Second Son SR

Quarter Horse (9) 1.Impressive Tomboy JK, 2.The Celebrity KP, 3.Yankee
SOldier HM, 4.Justa Nuther Dunnit HM, 5.Prime Directive LK, 6.Silver Desire
<?>.

Other Pure (8) 1.Hollywood Hotshot DJ, 2.CHocolate Sprinkles KD, 3.Flower
BL, 4.CLover BL, 5.Lightning Never STrikes SR, 6.ButterScotch SR

Other Draft 1.Parzival SR, 2.Cornwall DJ, 3.Spiffy SR, 4.DE Tonka BC,
5.Purple Haze BL, Hot Picante DJ.

Other Pony 1.Ultra Violet BL, 2.All Star BL, 3.T sop PG, 4.Idenitiy Crisis
KP, 5.Concho KP.

Clydesdale/Shire 1.Sixteen Tons VB, 2.Roana VB, 3.LJs Designated Driver DF,
4.Don't Tread on Me PG

Europeon Pony 1.Auchtung Baby BL, 2.OOOOOPS! DJ, 3.Decidedly devious HM, 4.
Facny Schmancy SR, 5.Gingers Tul DF, 6 <?> CR

Mustang (7) 1.Sonic HM, 2.Crossroads KP, 3.SIlver Bullet BL, 4.Raging
Thunder TS, 5.Rebel yell KP,

6.Joshua Tree BL.

Grade/Mix 1.Antidote DJ, 2.Chance Encounter KP.





Northlight (16) 1.Field Of Dreams Park Ave JW, 2.Professor Peanut NK,
3.November Rain PG, 4.Twist N Shout BL, 5.Oreo Blizzard PG,6.Bella Notte
BL.


Ceramic Other USA Make 1.Quillos Golden Sorevell JK

OFC Other Euro Manufacturer 1.Lladdinns Phase KS, 2.Chickorra KD.

OFC Pony/Other(13) 1.1.Field Of Dreams Park Ave JW, 2.Heather Mist KK,
3.Jorge LK, 4.Golden Coin KK, 5.November Rain PG, 6.Oreo Blizzard PG.


OFC Draft (5) 1.1.Jezepe Serene KD, 2.BJ KS, 3.Shakespeare KS, 4.mighty
Asset PG, 5.Time Out SK.

OFC Stock (13) 1.Burning Heart KS, 2.Color Me Gold KC, 3.Dun Bidding BL,
4.Sunflower BL, 5.Genuine Attitude NK, 6.Black Dice PG.

OFC Sport (9) 1.Ivy bridge KP, 2.Lladdin's Phase KS, 3.Criminal Intenet KS,
4.Twist N SHout BL, 5.Mad Flava PG, 6.CheckMate KK.

OFC Light Breed (9) 1.Zephyr KS, 2.Iowas Silver Lining KD, 3.Golden
Commander KD, 4.Angel HM, 5.Mirage KK, 6.Quillo's Golden Solven JK.

Over 6" USA Make (8) 1.Jezepe Serene KD, 2.Ivy Bridge KD, 3.Heather Mist
KK, 4.Iowas Silver Lining KD, 5.Golden Commander KD, 6.Golden Coin KK.

Under 6" USA Make (12) 1.Lost Ark KD, 2.BJ KS, 3.Zepher KS, 4.Shoulda Been
a Cowboy KD, 5.Angel HM, 6.Krusty KK.

Other/Japan (10) 1.Jorge LK, 2.Toffee JK, 3.Hercules KW, 4.Nugget JK, 5.El
Diablo Lady JK, 6.El Diablo's Demands JK.

BHR/Breyer Resin (9) 1.Shakespeare KS, 2.KCs Silver Stone KC, 3.Huck Ala
Bey KK, 4.Mighty Asset PG, 5.Baby's Goodbye Kiss BL, 6.Atomic Bomb KW.

Showmanship 1.Abia Jinn Valdemaar LK, 2.Kugerrand LK, 3.Current;y Under
Surviellance SR, 4.Tinuvel CR, 5.Stinker KP, 6.Hightower KC.

Sire/Get (12) 1.INfinite Gold JW, 2.Lancelot BL, 3.Instant Volor HM, 4.Eron
HM, 5.Spellbound HM, 6.Palantyr LK.

Dam/Pro 1.Leah's Fnacy CHick KC, 2.KCs Silky Keno KC, 3.Bit O SCott KP,
4.Apache Princess VP, 5. Vs Puddle Duck KK, 6.Peach Cobbler NA.

Versatility 1.Almost Gold JW, 2.Summer Squall KP, 3.Impressive Tomboy JK.

OFP Bucking/Rearing/Other 1.Kentucky Moonshine KS, 2.Viper KS, 3.Sam I am
LK, 4.Dragonfly KK, 5.Oberon VP, 6.Lunatic Fringe PG

OFP Trotting/Prancing (23) 1.Conner LK, 2.Panache AC, 3.Danny KW,
4.Pandemonioum BC, 5.Maxidaisical NA, 6.Mighty Demands NA.

OFP Walking (22) 1.Lady of darkness NA, 2.Duncan KS, 3.Cantina KK,
4.Patrick VP, 5.Ronald McMule DF, 6.Time Passage PG.

OFP Standing (46) 1.Golden Warrior NA, 2.Dare to Dream NA, 3.Merlin CR,
4.Angus VP, 5.Sahara Borealis NA, 6.Tricolortrix NA.

OFP Glossy Finish (41) 1.Dragonfly KK, 2.Angus VP, 3.Duncan KS,
4.Supernatural KS, 5.Free fallin' NA, 6.Diamond in the Rough NA.

OFP Matte Finish (39) 1.Cantina KK, 2.Radar Love NA, 3.Rosel's Strawberry
Deluxe NA, 4.Carfax KS, 5.Ventura Highway BV, 6.Cocheta's Echo NA.

OFP Flocked/Chalkie/Pearly(18) 1.Lady of Darkness NA, 2.Fiskarr KD, 3.Ethan
KK, 4.Marked to Win KD, 5.Painted Rose NA, 6.Peach Cobbler NA.

OFP Woodgrain Vintage 1.True Intentions KD, 2.Sawdust KK, 3.Pine'in Away
DF, 4.Titanic KS, 5. Snackdaddy CheesePacky KK, 6. Sherwood JW.

OFP Decorator Modern (24) 1.Golden Warrior NA, 2.Sam I am LK, 3.SMuggler's
Blues JW, 4. Hollywood Glitter PG, 5. JA Into orbit SJ, 6.Blue Bonnet JK.

OFP Decorator Vintage 1.Viper KS, 2.Blue Light Special KK, 3.Loch Ness
Monster NA, 4.Mighty Diamond NA.

Sets/Families 1.Riegsecker's Set KS, 2.Flocked Running Mare and Foal NA,
3.Old Mold PAM & Foal KK, 4.Pacer Set VP, 5.Misty Set LL, 6.BF Mare/Foal
Set KC.







OF Longears(7) 1.Muke KissNK, 2.Slim Jim DL, 3.Ronald McMule DF, 4.Harry
KC, 5.Ben AC, 6.MS Nester KK.

OF Grade/Part bred 1.Chester Cheetah NA, 2.Pompei NA 3.The highwayman VP,
4.Tartufo NA,5.Lazee Daze BL, 6.Shiloh AH

Other Pure (18) 1.George W KK, 2.Maxidasical NA, 3.Charlemange VP, 4.True
Grit DH, 5.Mitterand KK, 6.Rom NK

OF Ponies (32) 1.Hidden treasures LK, 2.Ima Lumber Jack too JW, 3.Sienna
DF, 4.Money Pony LK, 5.JA Radiance SJ, 6.Starbright AC.


Other Draft 1.Event horizon BL, 2.McDougle DF, 3.Quretus BV, 4.Kahn VB,
5.The Gypsy King KC, 6.Thin Lizzy VB

Shire (7) 1.Salvatore KS, 2.Grindstone AH, 3.Blue Danube AH, 4.Avalanche
MG, 5.Peggy Sue DF, 6.Laura DH.

OF Clydesdale (11) 1.Mouse DL, 2.Knight Dream MG, 3.Conner LK, 4.Cordelia
DF, 5.Samuel KS, 6.Suzie Q DL.

OF Mustang (24) 1.Cantina KK, 2.Kachina AH, 3.Wolf Madien KS, 4.Lady in
Blue KS, 5.Apricot Delight VP, 6.Supernautral KS.

OF Belgian (10)1.Domenic KS, 2.Inside Cut BV, 3.Jereth LK, 4.Musket DJ,
5.Bon Bobbie VB, 6.Golden Dreams MG.

OF Quarter Horse (42) 1.Private Emotions PG, 2.Montana BV, 3.Speed Wiz DH,
4.Just Do It DL, 5.Iceburg MG, 6.Gold Rush NK.

OF Paint (32) 1.Old Glory DH, 2.Mary's Pretty Boy MG, 3.Clown on Fire JW,
4.Rapid Transit DJ, 5.Butter Rum DH, 6.KCs Mosaic KC

OF Appaloosa (29) 1.Unexpected Gift BL, 2.Breeze DH, 3.Ovid NA, 4.Chocolate
Zip, 5.Music Maker AH, 6.Disconnected BV.

OF Warmblood (30) 1.ALlanon VP, 2.Sweet WIlliam MG, 3.Mannipulator CC,
4.Jake MG, 5.Jetta Blue AH, 6.The Big Deluth KK.

OF Thoroughbred (31) 1.Sound Barrier DH, 2.Breakin D Rulz <?> 3.JA Main
Street SJ, 4.Wolf Moon, 5.Silver Tongued Devil KS, 6.Flansburgh KK.

OF TWH 1.Foxfire'd Evening Star NA, 2.Country gentleman PG, 3.Foxfire's
Harvest Moon NA, 4.Memphis Song LL, 5Troubled Looker KK, 6.Ebony Golden
Moon KC.

OF Saddlebred (21) 1.Positively Negetive KW, 2.Valla's Midnight Phoenix VP,
3.Sassafras MD, 4.Carrie's Brother MD, 5.Foxy lady MG, 6.Music Box Dancer
LK.

OF Morgan(29) 1.Alex VP, 2.Phillip Henry NK, 3.Shimatoree KS, 4.Black Night
Attire KC, 5.Courtney MG, 6.Alfana KK

OF Arab/Part Arab (56) 1.JA Knight Majic SJ, 2.ABia Jinn Valdemarr LK, 3.AL
Shahan Faraz BC, 4. Palantyr LK, 5.Desert Wind MG, 6.Khalif BC.

OF Spanish (21) 1.Cappaino LL, 2.Show case Special NA, 3.Bandit MD, 4.Hey
Mockey NA, 5.SteppenWolf VP, 6.Doc DF.






Performance Champion: Impressive Tom Boy JK

Performance Reserve Champion Trigger MD

Champion Pony/Other: Casey MD

Reserve Champion Pony/Other Princess MD

Champion Arab/Spanish/Morgan Bandit MD

Reserve Champion Arab/Spanish/Morgan Ginger MD

Champion Riding Horse Emma MD

Reserve Champion Riding Horse Sassafras MD

Champion Stock horse Chessie MD

Reserve Champion Stock horse Little Bright MD

Draft Champion Chester MD

Performance:

Western pleasure: 1.Impressive Tom Boy JK

Costume: 1.Cappacino LL

Parade: 1.Trigger MD

Arab/Part Arab 1.Ginger MD, 2.Quwen MD.

Spanish 1.Bandit MD

Morgan 1.Tommy Boy MD

Saddlebred 1.Sassafras MD, 2.Carrie's Brother MD

Thoroughbred 1.Emma MD, 2.Diana MD,

Warmblood 1.ChaseMD, 2.Jenna MD.

Appaloosa 1.Littlebright MD.

Paint 1.Puddin' MD

Quarter Horse 1.Chessie MD, 2.Vince MD

Clydesdale1.Chester MD.

Ponies 1.Casey MD, 2.Princess MD, 3.Lightning MD



Home | Tack | Customs | Dolls | Japan Horses
About Me | Keystone State Live! | E-mail